David P. Anderson, D.D.S.
Offering General & Emergency Dentistry
Including Implants – Single Tooth, Dentures & Bridges. Over 33 years of experience. Serving St. Ignace, Mackinac Island, Sault Sainte Marie, and all Surrounding Areas.
November Special
Single tooth implant and crown $2,495
Welcome
Meet David P. Anderson, D.D.S.
Dr. David P. Anderson has over 33 years of experience in General and Emergency Dentistry. During his career, he has successfully owned and operated dental practices in the Upper Peninsula of Michigan and most recently in Colorado.
Dentistry has been his passion and he maintains his skills by averaging 40 to 60 hours of continuing education annually. His skills include emergency extractions, root canals, crown and bridgework, partials, and dentures. He also has over 22 years of experience in Tip Edge Orthodontics. Currently, he is expanding into dental implants and recently completed an 84-hour live patient course in Nicaragua. In 2020, he was certified in mini implants using the Shatkin Method in New York.
Dr. David Anderson was raised in Troy Michigan. He served in the 82nd Airborn US Army in the Battalion Parachute Infantry at Ft. Bragg and the 509 Airborne Battalion Parachute Infantry at Vicenza, Italy. He graduated in 1990 from the University of Detroit, Mercy School of Dentistry. He follows a strict daily gym workout, is an avid snow skier, bicyclist, scuba diver, and hiker, and for 20 years he piloted pleasure aircraft.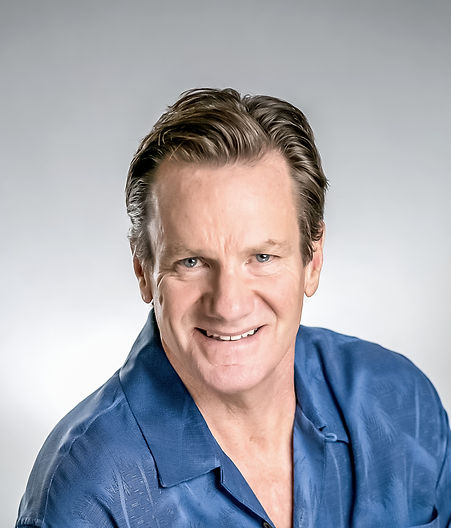 Our Services
Restorative Dentistry
Restorative dentistry is the study, diagnosis, and integrated management of diseases of the teeth and their supporting structures and the rehabilitation of the dentition to the functional and aesthetic requirements of the individual.
Root Canals & Crowns
A root canal is a dental procedure to remove the dead or dying nerve tissue and bacteria from inside a tooth.
A dental crown is a covering that fits over your existing tooth to make it look and feel like a normal tooth. Crowns are often placed when a tooth is cracked or has lost its structure so that it can't hold a filling.
Dentures
Dentures (also known as false teeth) are prosthetic devices constructed to replace missing teeth and are supported by the surrounding soft and hard tissues of the oral cavity. Conventional dentures are removable (removable partial denture or complete denture).

Loose dentures? Implants can be used to retain loose dentures!
Bridgework
Dental bridges literally bridge the gap created by one or more missing teeth. A bridge is made up of two or more crowns for the teeth on either side of the gap — these two or more anchoring teeth are called abutment teeth — and a false tooth /teeth in between.

Loose bridges? Implants can be used to retain loose bridges!
Implants
Implants are used to change your life. They allow you to eat, allow you to smile and laugh out loud. They are versatile and can be used to replace single teeth, bridges, and retain dentures.
Dental Cleanings
Professional dental cleaning is a general dental procedure for the removal of plaque, tartar, and stains from the teeth. Performed by Cathy our dental hygienist. Cleaning appointments include X-rays, treatment plan, and periodontal probings as needed.
Dental Implants
Am I a good candidate for Dental Implants?
Dental implants are a good way to replace lost teeth that will last for a long time. Even though this treatment can help a lot of people, it's important to find out if you are a good choice for dental implants. Here are some things to think about:
Sufficient Bone Density:
For dental implants to work, the jawbone needs to be healthy and strong. For implant placement to work, the bone needs to have enough mass. If you have lost bone, our dentistry team may suggest bone grafting to improve the structure of the bone before placing an implant.
Good Oral Health:
People who want dental implants should have good oral health. They shouldn't have gum disease or tooth decay that hasn't been fixed. To increase the chances of success, it is important to take care of any tooth problems before getting an implant.
Overall Health and Habits:
Whether or not you are a good candidate for dental implants depends in part on your overall health. Some conditions, like diabetes that isn't under control, autoimmune diseases, and smoking, can make it harder for the body to heal and integrate the implant. During the consultation, it's important to talk to our dental team about your health background and habits.
Commitment to Oral Hygiene:
For dental implants to last, you need to take care of your teeth and go to the dentist regularly. People who want dental implants should be ready to take care of their teeth and follow the care instructions that our dental professionals give.
Some Benefits Of Dental Implants
Appearance:
With dental implants, you can have an artificial tooth that looks and feels just like your own. The implant permanently becomes part of the bone structure in order to provide support for chewing functions on one side or both sides if necessary!
Improved Dental Speech:
Dental implants are the perfect solution for people who have lost their teeth, and can no longer speak properly because of poor dental work. With dental implants, you'll be able to say what's on your mind without worrying that they might slip out during conversation.
Improved Comfort & Eating:
Dental implants are a great way to replace missing teeth. The benefits of having dental Implants over removable dentures include: reduced discomfort, improved eating habits and the ability to eat our favorite foods with confidence!
Durability:
Implants are durable and will last many years. With good care, you can wear them for a lifetime!
Dental Implant Procedure Steps
Appointment and Treatment Planning:
During the first appointment, our dentist will check your oral health, talk to you about your treatment goals, and make a plan for your care. This includes figuring out how many Implants are needed and if any other treatments are needed.
Implant Placement:
The titanium implant posts are carefully put into the jawbone during implant placement. Most of the time, this is done with local anesthesia. The implants are carefully put in the right spots to give the final restorations the best support.
Healing and Osseointegration:
After implants are put in, they need time to heal so that they can fuse with the jawbone. This process, called osseointegration, makes sure that the devices are stable and will work well for a long time. Usually, it takes a few months for the wound to heal completely. Abutments are placed on the implant posts after the implants have fully fused with the jawbone. These abutments connect the implants to the final replacements.
Final Restoration:
An impression is made of your teeth so that a custom dental crown, bridge, or denture can be made and connected to the abutments. Our dentistry team will make sure that the restoration is the same color, shape, and size as your natural teeth. This will make it look natural and good-looking.
Care after the final restoration is put in:
After the final restoration is put in, our dental team will tell you how to care for your implants and keep good oral health. Your implants will be checked on regularly to make sure they are healthy and working well.
Note that the process for getting a tooth implant can be different for each person. Our medical staff will walk you through each step and answer any questions or worries you might have along the way.
Frequently Asked Questions about Dental Implants
How long do implants for teeth last?
Dental implants can last a lifetime if they are taken care of and kept in good shape They are made to last a lifetime and replace lost teeth.
Are oral implants noticeable?
Your dental implants are made to look just like your real teeth. The crown or restoration that is put on the implant is made to match your current teeth in color, shape, and size This gives you a smile that looks natural.
If I get oral implants, can I still eat normally?
Yes, you can eat and chew easily with dental implants, just like you could with real teeth. They are very stable and easy to use, so you can eat a wide variety of things.
Does the process of getting a tooth implant hurt?
Most of the time, local anesthesia is used during the dental implant treatment, so the placement process is painless. During the mending process, you may feel some mild pain or discomfort, which can be treated with over-the-counter painkillers.
How long does the process of getting a tooth implant take?
The length of time it takes to get a tooth implant depends on each case. It can be anywhere from a few to several months, depending on how long it takes to heal and integrate.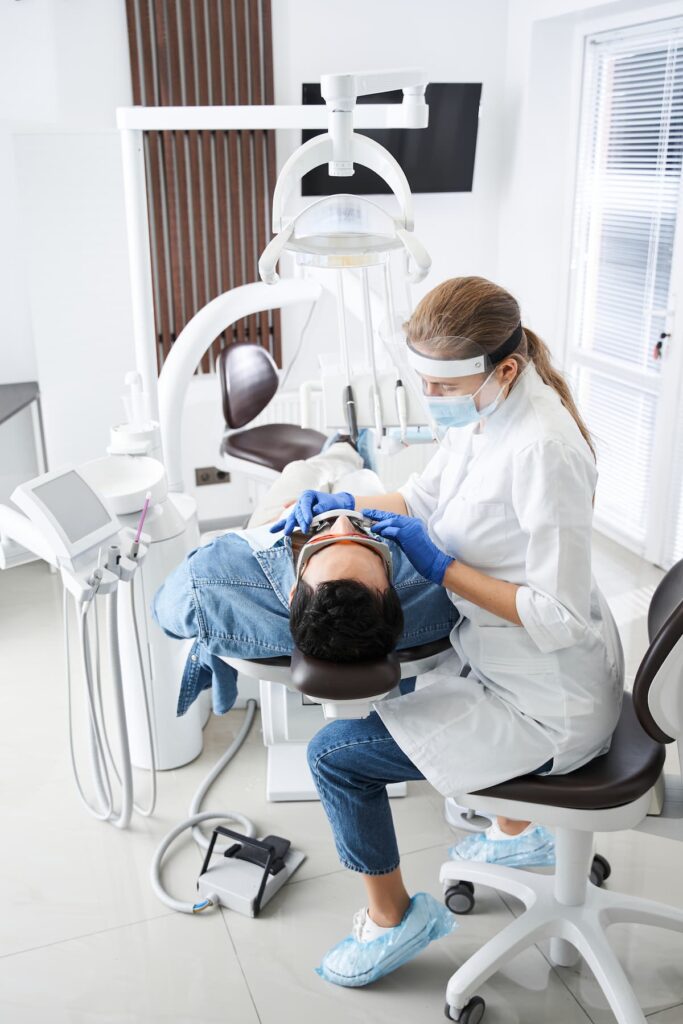 Our Promise
Our patient's health and safety is always our number one priority.
The health and safety of our patients is always our number one priority. We are committed to providing the highest quality of care and to ensuring that our patients are always safe. We have a team of highly trained and experienced staff who are dedicated to providing the best possible care for our patients. We always put the health and safety of our patients first and we are constantly striving to improve our standards of care.
The health and safety of our patients is always our number one priority. We take every precaution to ensure that our patients are safe and comfortable during their stay with us. We have a strict policy of never compromising on safety, and our staff is always on hand to answer any questions or concerns that our patients may have. We believe that our patient's safety is paramount, and we will always do everything in our power to protect them.